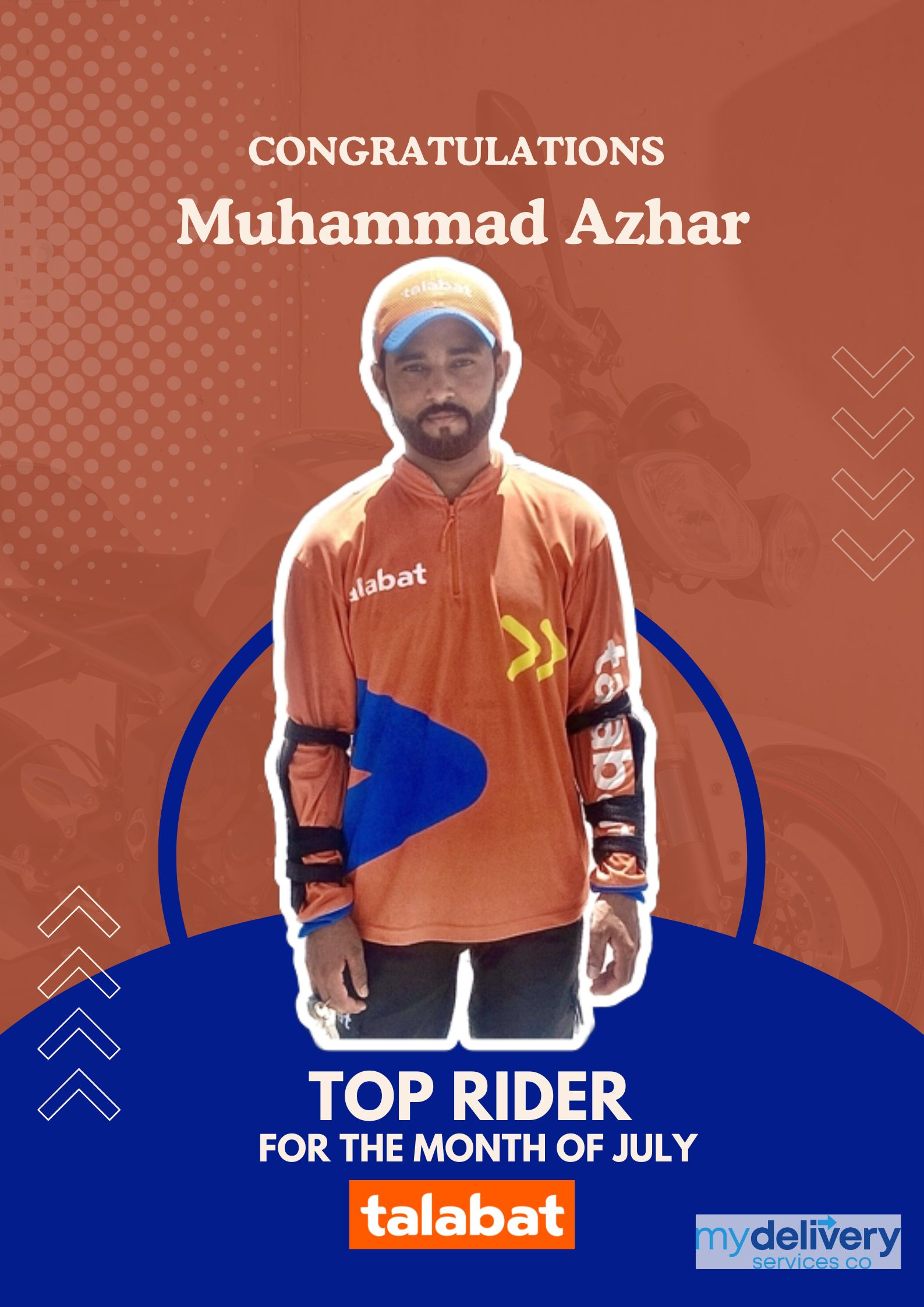 As the scorching summer heat continues in Dubai, our dedicated delivery riders are braving the high temperatures to ensure your orders reach you on time. Today, we take immense pride in recognizing one exceptional rider whose hard work and dedication have truly stood out during this challenging season.
Meet Muhammad Azhar, the shining star of our team and the top performer of this month! 🚀
Azhar's unwavering commitment to excellence has not only impressed us but also our esteemed client, Talabat. With every delivery he makes, Azhar brings a level of passion and professionalism that goes beyond the call of duty.
In the face of Dubai's sweltering summer, Azhar's determination to serve you with a smile has been truly inspiring. His relentless efforts, punctuality, and customer-centric approach have earned him not just praise from our clients but also the admiration of his fellow team members.
We want to extend our heartfelt appreciation to Azhar for his outstanding contributions to our delivery service company. Your hard work and dedication are an inspiration to us all, and we are proud to have you as part of our team.
Let's take a moment to show some love and support to our exceptional rider, Muhammad Azhar! 👏👏
Join us in celebrating Azhar's success by liking, sharing, and leaving your encouraging comments. We believe in recognizing and applauding the hard work of our team members, and with your support, we can make it even more special for Azhar!
Thank you, Azhar, for going above and beyond, and thank you to all our dedicated riders who make our delivery service outstanding every day.
#EmployeeSpotlight #TopPerformer #DeliveryHeroes #DubaiDelivery #CustomerServiceExcellence