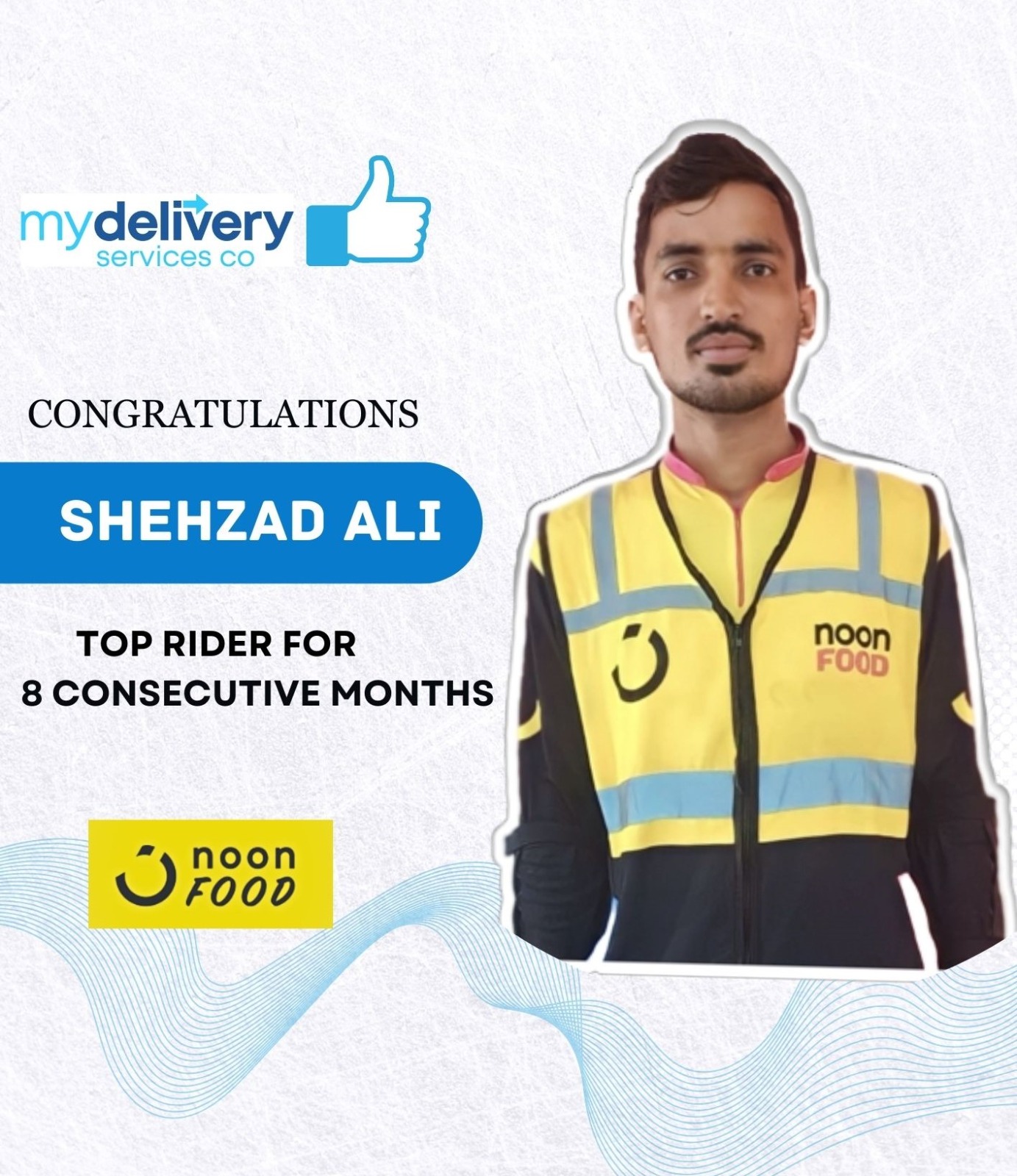 Dubai's summer may be relentless, but so is the dedication of our incredible delivery heroes. Today, we have the absolute pleasure of recognizing a true superstar who has been shining brightly for not just one, but eight consecutive months!
Meet Shehzad Ali, the unparalleled top performer from Noon.com, who has consistently claimed the first position in our rankings! 🚀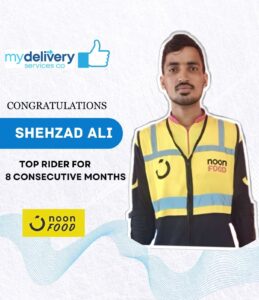 For the past eight months, Shehzad has been setting new benchmarks of excellence, redefining what it means to be a dedicated delivery rider. His relentless pursuit of customer satisfaction, unwavering punctuality, and exceptional service have earned him not just accolades from our company but also the admiration of our esteemed client, Noon.com.
In the sweltering heat of Dubai's summer, Shehzad has displayed an extraordinary level of commitment, perseverance, and professionalism, proving time and again that he is a true delivery hero.
Today, as we celebrate this remarkable milestone of eight months of excellence, we extend our heartfelt appreciation and admiration to Shehzad for his outstanding achievements.
Let's come together and make this recognition even more special for Shehzad by showering him with appreciation and support! 👏👏
To Shehzad and all our delivery heroes, thank you for your tireless efforts and dedication, even in the most challenging conditions. You are the backbone of our delivery service, and your hard work drives us to strive for greatness every single day.
#EmployeeSpotlight #TopPerformer #DeliveryHeroes #NoonDelivery #DubaiSummer #CustomerDelight #EightMonthsOfExcellence