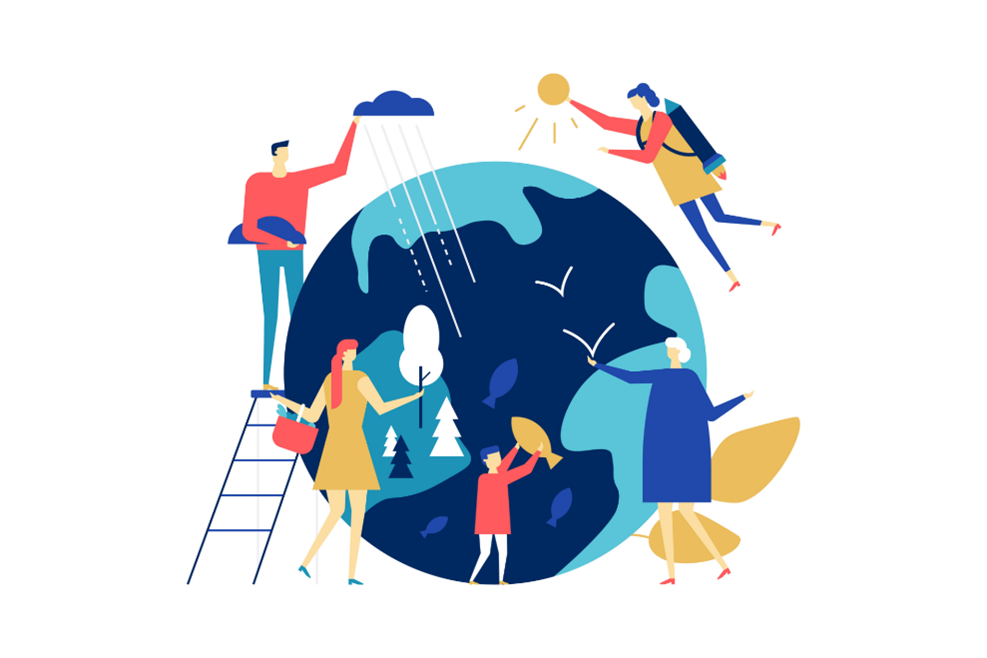 The pandemic has doubled business for the biggest food delivery apps. And with the public more accustomed to making small orders for speedy delivery, Q-commerce, where items are delivered in as little as 30 minutes, is becoming more prevalent.
Now retailers, restaurants, takeaways, and even pharmacies offer superfast home delivery products in cities and even rural areas. The rapid growth doesn't show any signs of slowing down.
With more vehicles making these smaller deliveries, more packaging needed, and more food waste being generated, the question becomes: what are the implications in terms of sustainability for on-demand delivery?
In this blog post, we'll take a look at:
The biggest sustainability challenges for on-demand delivery
The ways delivery brands and restaurants are tackling these challenges
The future outlook for sustainability in on-demand delivery
Sustainability Challenges for On-demand Delivery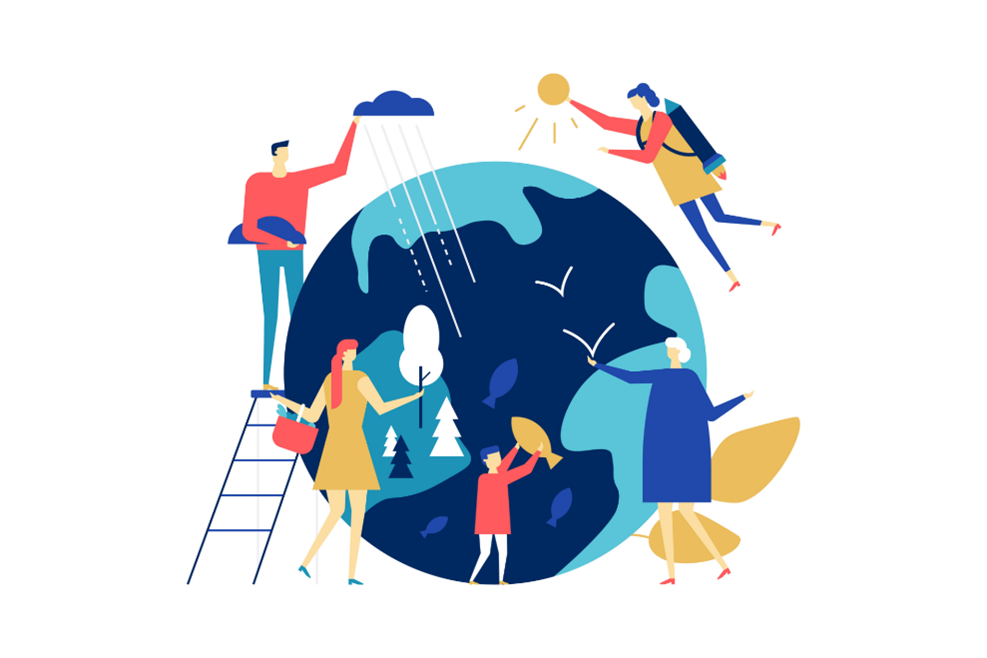 On-demand delivery of meals, groceries, and medicines is great for the customer. It offers the ultimate convenience. Ordering items that will arrive within an hour can get you out of a tight spot, and it promises to become cheaper and more available in the future. 
But, as always, speed and convenience come at a price. In this case, it's not so much a cash price tag because deliveries come at a small fee or are free. The price is the environmental impact of on-demand delivery.
Smaller, more frequent orders mean more journeys to deliver fewer products, which entails more vehicles on the road, more traffic, and more pollution. Not to mention the rest of the delivery infrastructure – in terms of warehousing and transport to delivery hubs – that comes with offering super-fast last-mile deliveries in towns and cities across the world.
It can also mean more packaging per item in these smaller orders. With meals and groceries having to be well protected while traveling quickly on the back of a bicycle or motorbike.
The convenient nature of on-demand delivery makes it a significant contributor to food waste. Although smaller orders of items that are needed immediately may be better in terms of food waste at home than large supermarket orders made in advance, surveys show that food delivery has big problems in terms of food waste.
These challenges are significant, but they also point to areas of opportunity. Restaurants and retailers that take on sustainability in a meaningful way can make a huge difference. And you'll also be appealing to the consensus that the planet's health should be a priority for everyone, including businesses. 
Investing in more eco-friendly sustainable delivery practices could benefit your bottom line as much as it does the well-being of our terrestrial home.
How to Operate More Sustainable On-demand Delivery
How do delivery providers tackle these challenges? Are they motivated to make positive changes? Let's take a look at each area, in turn, to see what the future holds for on-demand delivery.
Cleaner Transport 
On-demand delivery leads to more vehicles on the road delivering smaller orders to customers. But the innovations in delivery vehicle technology are helping to mitigate these effects. 
With smaller orders being delivered within a mile or so, smaller, lower-powered vehicles can be used to make deliveries. We already see bicycles, e-bikes, and small mopeds on the roads delivering groceries and meals in cities, and there are plenty of green options that will become more common in the future. 
As electric vehicles become more affordable and practical, e-bikes are also dropping in price as battery technology improves. Electric motorbikes and scooters have great potential for short-distance deliveries too. 
As the Q-commerce sector grows, delivery models will become more efficient. We should see a reduction in the number of journeys needed leading to fewer vehicles on the road and lower emissions.
Delivery providers in other sectors are already providing some optimism for the future. In 2020, for example, courier company DHL launched a riverboat parcel delivery arm to reduce congestion on the roads. The boat transports parcels into London on the River Thames each morning, and they are then loaded on e-bikes for the final leg of the journey.
Creative solutions like this in the food delivery realm could be a key part of solving the problem of congestion and pollution. We may even see delivery robots in the not too distant future, with Amazon already investing heavily in autonomous delivery drones.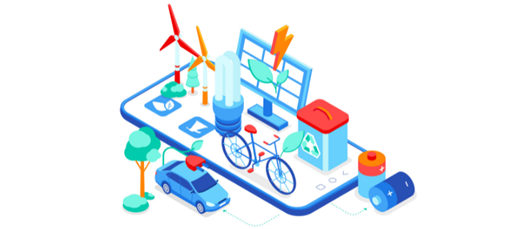 Sustainable Packaging 
One of the biggest areas for improvement in food delivery is in its packaging materials. Mind-boggling stats reveal that UK customers who purchase fast food at lunch generate an estimated 11 billion items of packaging waste a year. McDonald's alone uses 2.8 tonnes of packaging every minute.
Specifically, gains can be made in reducing the amount of single-use plastics and other non-recyclable materials used for deliveries. In fairness to delivery platforms, things have improved in the last decade, with many more restaurants and delivery providers using sustainable packaging and recyclable bags and boxes.
DeliveryHero, for instance, has launched a drive to provide restaurants with 100% plant-based packaging free from harmful plastics. As more delivery companies follow suit, the future promises more eco-friendly delivery containers.
If you're looking to make your delivery packaging greener, check out our tips and tricks for more eco-friendly packaging. 
Reduce Food Waste
There are a couple of ways to tackle food waste in the restaurant and food delivery world.
Technological solutions to stop overproduction occurring and reduce the amount of waste generated. Then there are ways to use food waste productively, such as using leftovers for staff meals or giving unused food away to the needy.
Restaurants can use smart systems to identify areas where they can reduce food waste while also increasing efficiency. The first step is to have a plan to quantify the amount of waste generated. Then you can put in place measures to limit food waste, such as implementing more structured recipe management and inventory systems to control purchasing, production, and rotation.
Insights given by tech platforms can also help make the right decisions regarding portioning, menu management, and order management. For more on reducing food waste generated by deliveries, read up on how restaurants can utilize food delivery insights to tackle food waste.
When it comes to putting food to use that would otherwise be wasted, restaurants and delivery providers have several schemes in place that you could model in your own operations. 
Doordash launched ProjectDASH in 2018 to match unwanted food with food banks and people in need. The innovative scheme has now delivered more than 6.5 million meals. And Glovo's Head of Social Impact and Sustainability, Sébastien Pellion recently revealed that the Spanish Q-commerce delivery provider is doing something similar by using its logistics partners to collect surplus food and leftovers and donate it to NGOs.
In the UK, many major retailers and restaurant brands, including Morrisons, Pret a Manger, and Yo Sushi, are partnered with the Too Good To Go initiative, which uses a marketplace app to connect surplus food to hungry customers who can buy it at a discounted price.
If restaurants can get control over food waste in a meaningful way, there will be less need for food waste programs like this. But taken together, a two-pronged approach promises to minimize the amount of good food that goes to landfills.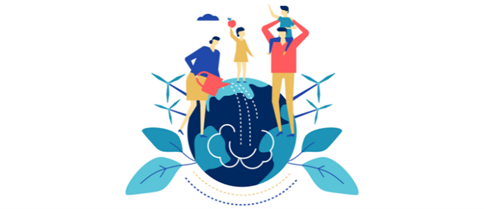 Is There a Sustainable Future for On-demand Delivery?
While the environmental impact of food delivery remains a huge challenge, it's promising to see restaurant brands and food delivery apps taking steps to tackle the biggest sustainability challenges in the sector. 
With consumers actively seeking more sustainable ways to get their food and groceries, the incentives are there for forward-thinking food companies to make the right changes.
Here's to a greener, more sustainable future for on-demand delivery.
Source: Deliverect, online orders Simplified.